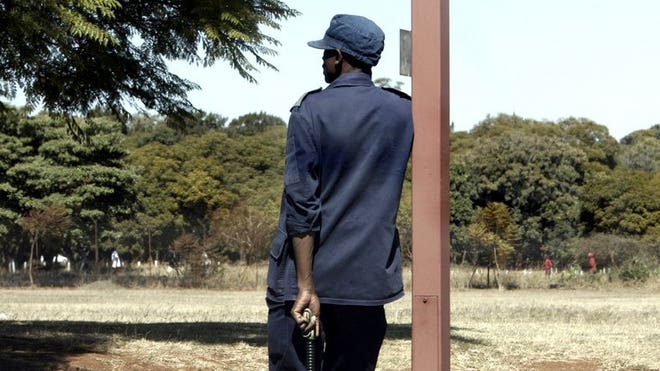 A Lower Gweru man watched his wife having sex with a policeman for a full 60 minutes.
The man is identified as Percy Mhlanga and his wife is Nomzamo Mpofu and is said to be a well known member of the Seventh Day Adventist Church.
B-Metro reported that Mhlanga had returned to his homestead much earlier than usual as he intended to eat.
Mpofu had told her hubby that she was to attend a church function.
According the paper, Mhlanga got suspicious as he had previously rebuffed rumours of her sexual escapades.
"At first she was elusive and said she was not going to tell him where she was but later told him that she will be attending a church service" a relative told the paper.
However, fellow villages told Mhlanga that his wife was at he policeman homestead at Maboleni. He followed and upon arrival he peeped through the window and saw the two at it.
Mhlanga watched for a good hour, the paper reported. When the love birds had finished Mhlanga showed himself, causing the cop fleeing
Source: B-Metro