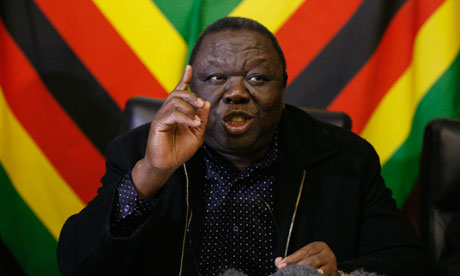 Morgan Tsvangirai
Morgan Tsvangirai and his MDC party took part in Zimbabwe's elections against advice from the Southern African Development Community (Sadc), which urged him to withdraw from the polls.
A high-level diplomatic source has told City Press, Sadc told Tsvangirai at a summit in Maputo in June not to take part in the elections.
"This was the only way the elections could be delayed so concerns about the reforms of the security sector could be addressed," said a government aide with close knowledge of the meeting.
But Zuma's spokesperson, Mac Maharaj, said the proposal was not made at the meeting.
"Sadc's communiqué (discussed in Maputo) wanted the parties to talk about their differences and approach the courts for a postponement of 14 days," Maharaj said.
"It did not say that one party should withdraw. That was not an option. If any member advised this outside of the meeting, it would be an irresponsible thing to say."
The Maputo meeting was attended by Sadc heads, including Zuma, Zimbabwean President Robert Mugabe and Tsvangirai, who served as prime minister of Zimbabwe's unity government at the time.
The claim was corroborated by a separate source, who was briefed about the meeting.
But the second source said: "The MDC-T did not want to (pull out) because they were convinced that they would win the elections."
Both the AU and the Sadc last week expressed concerns about the way the elections had been conducted, but in their preliminary pronouncements said the elections had been free.
Source:dailynews