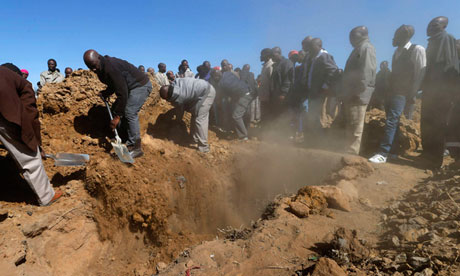 A 21-year-old university student collapsed and died last Saturday at the burial of her uncle in Mangwe.
Patience Khumalo who was studying in South Africa and had come for the funeral collapsed and was pronounced dead at the local clinic.
"We were at Khumalo's homestead for the burial of Nabeni Khumalo. During body viewing time, one of his nieces mysteriously collapsed and she fell against a rock. She was rushed to the clinic but they, however, declared her dead upon arrival," said a relative.
The aunt of the deceased, Grace Lubimbi, confirmed the death which has shocked the community.
"Up to now I am still failing to come to terms with that kind of a tragedy," said the grief stricken Gogo Lubimbi.
The family proceeded with the burial of Ndabeni Khumalo while his niece was taken to a local mortuary. She was then buried three days later.
"After we learnt of her death, we continued with Sekuru's funeral, and we buried Patience three days after her uncle's burial," added Gogo Lubimbi.